The New York City Department of Guitar Maintenance & Repairs
Guitar Quackery is now approved by the New York City Department of Guitar Maintenance & Repairs
Ever heard of the New York City Department of Guitar Maintenance & Repairs? I don't blame you.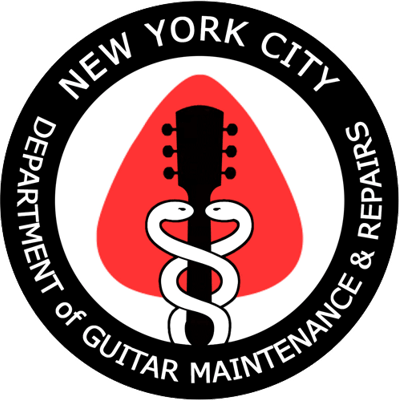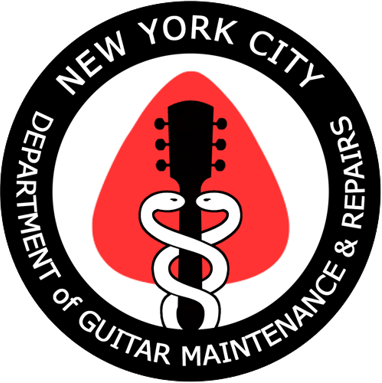 The Department of Guitars, or DoG, as it is also known, has not been around for too long. Established in 2022, the DoG is currently the only department that oversees guitar maintenance and repair issues, in NYC.
How will the introduction of the Department affect you?
If you play guitar or bass, you will no longer have to just pick up your instrument and play. In fact, it will be mandatory to get your instrument inspected by the DoG and also pay an administrative fee to have a guitar player's permit issued under your name. This regulation benefits society, as it ensures that unqualified people don't pay guitars and basses in public.
Further, guitar repair shops will have to get certified.
At the present time, Guitar Quackery is the only guitar repair shop in the City that is fully certified by the DoG. Perhaps not surprisingly, the DoG is actually owned by Guitar Quackery.
You might think that this close relationship might have amounted to some degree of nepotism, to get the certification. Well, if that's what you think, good morning to you, as I hate to break the news to you - that's the way these departments have operated since the beginning of the Roman Empire. So, NYC guitar players might as well just get used to it, as the Department is not going away, any time soon.
You can count on the Department to issue summonses to inspect your guitars and basses, making sure they are safe to play in public... of course, for a fee.
There is more good news. In the month of February, 2023, the Department will also introduce a late fee, a service fee and a surcharge to cover the costs of the Department's "red tape" standard administrative procedures.